Branches Profile
Mabuchi's core competence in packing solutions has brought the company to become a renowned packing suppliers Malaysia and Singapore company by adopting quality packing materials Malaysia and Singapore in our services. Our services are unique in a way that we provide customized packaging solutions to our customers. To us, each job is unique and specially designed packing methods to suit the items to keep it safe upon arriving to its destination.
Clearance Sale – Needle Punch Carpet
When you have a interest to buy the Needle Punch Carpet of packing material,
Please you write down "Questions? Send Us Your Enquiry" in Mabuchi Package website.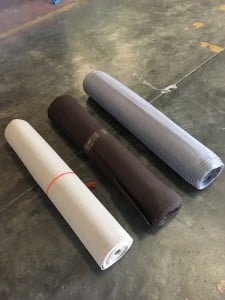 1)Size : W110 cm x L16 m t=1.2mm, Color : Gray, Quantity : 3 rolls, Price : MYR59/roll(opened,ex-store)
2)Size : W110 cm x L16 m t=1.2mm, Color : Brown, Quantity : 1 rolls, Price : MYR59/roll(opened,ex-store)
3)Size : W110 cm x L16 m t=1.2mm, Color : Brown, Quantity : 3 rolls, Price : MYR79/roll(new,ex-store)
4)Size : W110 cm x L16 m t=1.2mm, Color : Beige, Quantity : 3 rolls, Price : MYR79/roll(new,ex-store)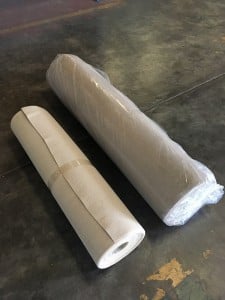 5)Size : W110 cm x L20 m t=1.6mm, Color : Beige, Quantity : 4 rolls, Price : MYR129/roll(new,ex-store)
6)Size : W145 cm x L50 m t=1.6mm, Color : Beige, Quantity : 5 rolls, MYR299/roll(new packed,ex-store)