Branches Profile
Mabuchi's core competence in packing solutions has brought the company to become a renowned packing suppliers Malaysia and Singapore company by adopting quality packing materials Malaysia and Singapore in our services. Our services are unique in a way that we provide customized packaging solutions to our customers. To us, each job is unique and specially designed packing methods to suit the items to keep it safe upon arriving to its destination.
PP Strapping Band + Poly Plastic Buckles
Method to fix PP Strapping Band with Poly Plastic Buckles
Items : 2 unit Carton Box , 2pcs PP Strapping Band (Yellow) , 2pcs Poly Plastic Buckles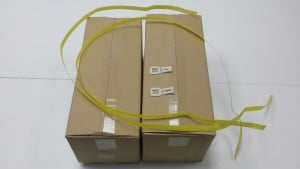 Step 1 : Arrange carton box and set PP Strapping Band at the bottom.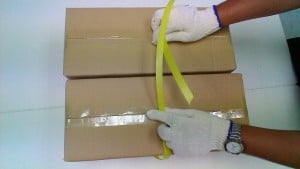 Step 2 : Fold one side PP Strapping Band